Once upon a time, I started a cleverly-written post about my Whole 30 Round 2 results and then never could complete the was-going-to-be-so-amazing post. So I finally came back to reality and decided to give you the information you really want to hear, as if I was telling you about it while we were hanging out, enjoying a coffee together. What a relief and aren't you glad I didn't make you wait any longer?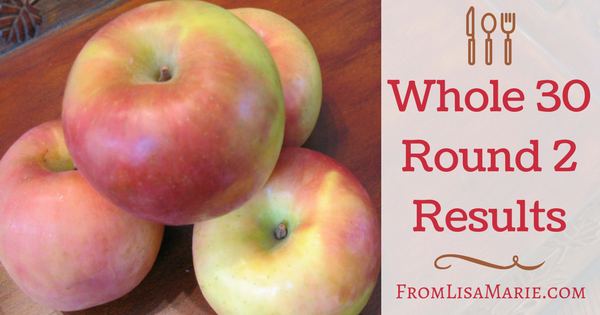 Whole 30 Round 2
Whole 30 went so well for us (my husband and me) last year that we decided to do it again in January 2017. Having been through it before, I knew the amount of planning it required, what meals we liked, and that we could make it all the way through! It was still a lot of work with the meal-planning, grocery shopping, label-reading, and food prep. But overall this time, it was much easier to follow the program. Yes, the first few days were a little difficult as we had to go without some of our faves – with me, that meant no creamy, slightly-sweetened lattes – boo.
Just like last time, we did not experience any major detox symptoms, such as headaches, fatigue, etc. And we did not experience the kill-all-the-things stage (very real stage for many people). We did allow trace amounts of a few things – like sugar in bacon, and vanilla extract with alcohol, because we already knew that we do not have any food issues with these groups. This round of Whole 30 was fairly uneventful other than experiencing some boredom with recipes partway through – another common occurrence. But that is always solved by looking for new recipes and ideas and talking to a group for support.

My favorite part of Whole 30 Round 2 was the Facebook Group I started (Whole 30 with Lisa Marie). Several people joined – some who did Whole 30 in the past, some who were starting Whole 30 with me, some who were learning about Whole 30 in order to do a future round of it, and some who were just there for some new recipe ideas. It was motivating to post in the group regularly, see participation and encouragement from others, and hear other Whole 30 results. Even more exciting was that a few people decided to do their own round of Whole 30 just from seeing the positive posts in the group – yay! By the way, my group is open to anyone and you do not need to be currently doing Whole 30 to join – click here and request to join. There is a lot of great Whole 30 info in the group if you just want to lurk, read remarks, and find new healthy recipe ideas.
Whole 30 Round 2 Results
But what were my results? That's what you really care about; am I right? Once again, my Whole 30 results were all positive and some were unexpected! Before I mention my results from this round, I want to remind you that some of my results from the first round were permanent, like weight loss, no more 3pm slump, less desire for desserts, etc. So here are my results from Round 2 that go beyond Round 1:
~ Lost 9 pounds (husband lost 10 pounds)
~ Rarely think about snacking now
~ Found new keeper recipes
~ Taste for sugar decreased even more
~ Increased desire to continue healthier eating habits
~ No.more.lattes.  <—Whaaaat???
Yeah, that's right – no more lattes. What is this insanity? Well I had hoped that one of my Whole 30 results this round would be switching to unsweetened lattes. So the first day after Whole 30, I tried one. Well – yuck. And I could have gone back to a slightly sweetened one, but also – yuck. The problem is that my tastes had adjusted again and I realized that I actually don't like the taste of plain coffee (I already knew this), but I also don't like the taste of milk or cream – never have. So I was using sugar to cover up both of the tastes I don't like and making it into something that tasted good to me. So ever since the end of January, I don't drink lattes or even coffee with cream/sugar. I know!!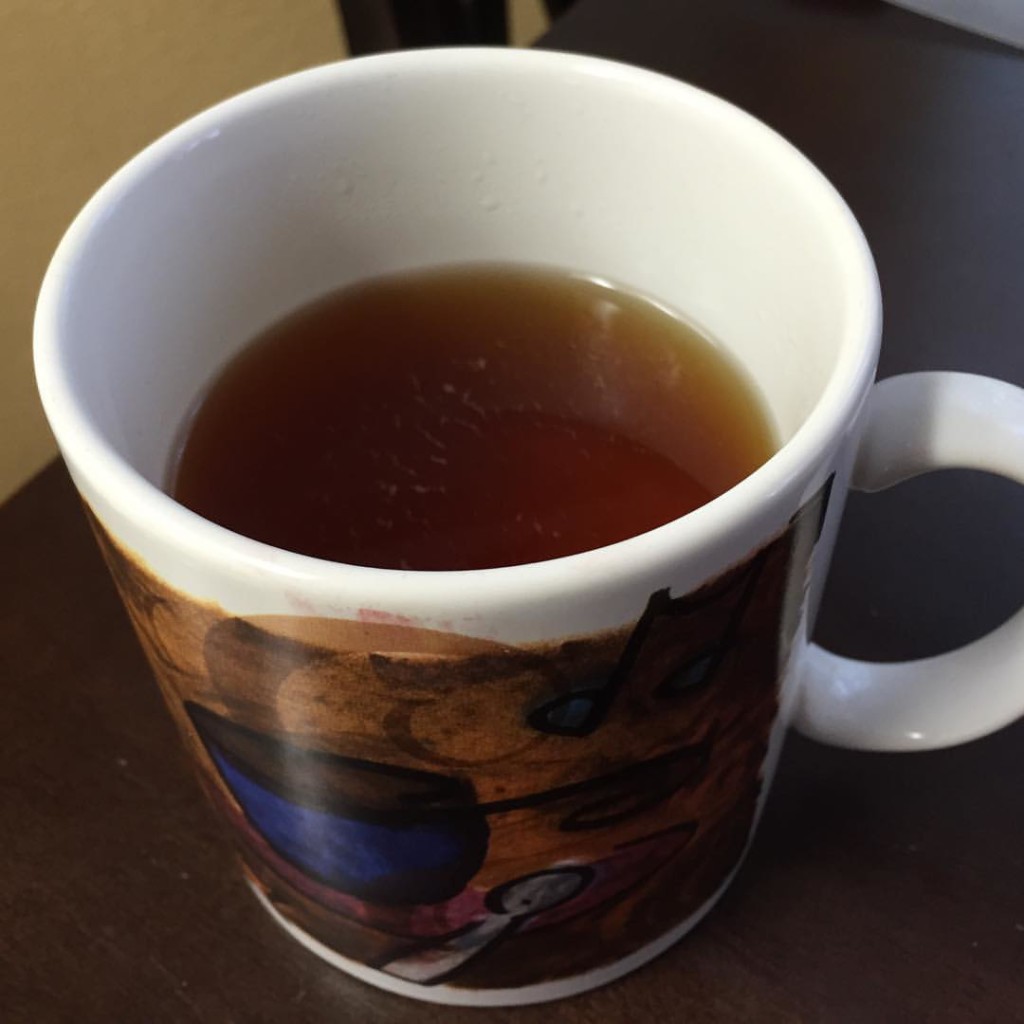 The other funny thing is that I usually drink high-caf tea in the morning during Whole 30, but I got tired of it, so switched to regular tea. I was super tired for a day or two and then it was fine. What I didn't realize is that I had weaned myself off the need for caffeine – LOL. So when I tried that latte after Whole 30, the caffeine hit was a bit much as well – same with regular coffee. I don't actually need it anymore! I do like a bit of caffeine, so I drink green tea on a daily basis. And sometimes I have a cup of decaf coffee with a bit of cream and a teaspoon of sugar if I really feel the need for a coffee.
I did find a substitute for my medium breve slightly-sweetened lattes: a small breve cappuccino with 1 packet/teaspoon of honey. I sip that over 30-60 minutes so the caffeine doesn't hit at once (or sometimes I get decaf). Less than half the calories and not something I drink daily anymore – THAT is one of the awesome but completely unexpected Whole 30 results. (I won't lie – I grieved the loss of my lattes – they were a big part of my identity for several years. True story.)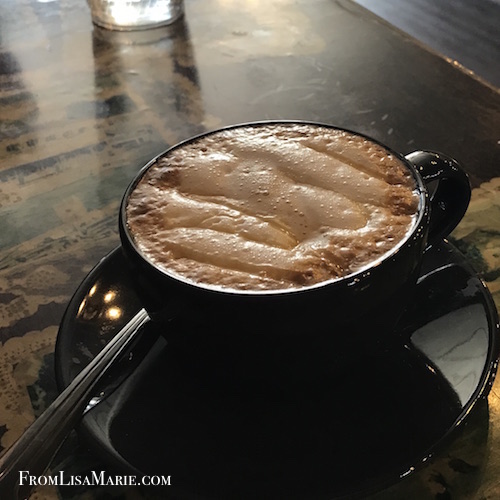 As far as the weight loss, I should mention that last year's Whole 30 results included losing 11 pounds. I kept most of that weight off permanently even though I went back to eating somewhat normally (though far less snacking, desserts, and half the sugar consumption). After the 9-pound loss this time, it has been a couple of months and I've kept it off.
New Whole 30 Recipe Finds
I was excited to run across some new recipes to try during Round 2. And some of them are keepers in our family! Here are some that I really enjoyed this time: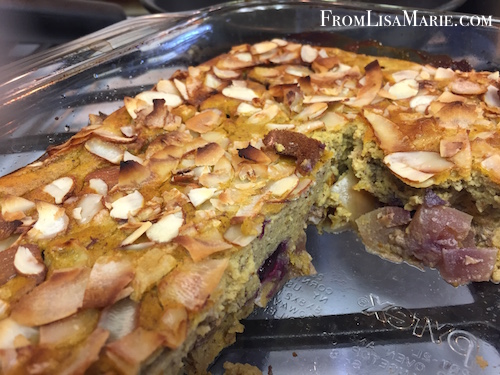 Apple Bumpkin Breakfast Bake – Loved this one! A great alternative to eggs for breakfast. It's a bit on the sweet side, so I recommend not using this recipe until you have gone through at least a week of your Whole 30 and detoxed from the sweeter tastes. I tweaked the recipe and added blueberries and chopped pecans in with the apples – yum!
Slow Cooker Chicken Chile Verde – SO easy and SO delicious!! Really tasty and my son decided he loved using lettuce leaves as "tortillas."
Whole30 Zuppa Toscana – A really yummy soup and I doubt your family will realize it has coconut milk if you don't tell them. Creamy comfort food that's Whole 30-compliant…win, win!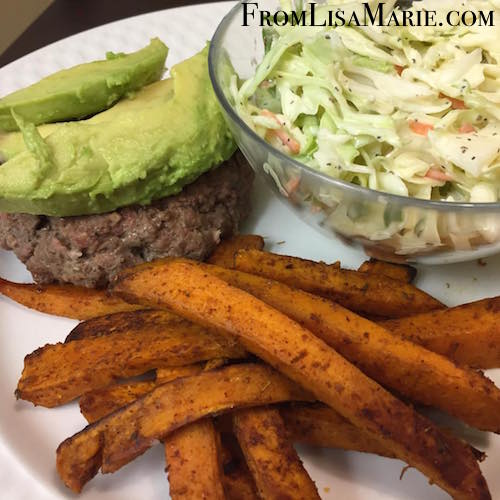 Sensational Sweet Potato Fries – I'm still tweaking this recipe. I use far less red pepper than called for and they need to cook at a higher temp or they are too soft, but still delish! Also, though it says sweet potato – they are actually yams – don't get confused at the grocery store (sweet potatoes have a pale yellow inside color). Use this recipe as a starting point or find your fave but I think you'll decide you want to eat them again and again and they're not that difficult to make.
Find more Whole 30 recipes and links in my Whole 30 Food post and follow my Whole 30 Recipes Pinterest Board for more inspiration!
What Are Your Whole 30 Results?
Have you done a Whole 30? I would love to hear about your results – leave a comment on this post or join my FB Whole 30 Group and share in there so other people can hear more feedback on the program. People in my Whole 30 group have shared results like having more energy, reducing or getting rid of headaches, feeling stronger during workouts, reduced food cravings, in addition to weight loss. It's always surprising to hear what can happen in just 30 days!
Thanks for letting me chat with you about my Whole 30 results. If you decide that a Whole 30 might be for you, then I say go for it and you CAN do it – it's just 30 days of your life!!
P.S. I'm starting another round of Whole 30 in a few days – feel free to join the group if you want to follow along or just hang out and learn more about it! Click below and request to Join!